© 2021 Mystic Art Productions Limited. All rights reserved.

Hello and welcome to my website. I have been painting
and drawing since I was a child and most of my adult
life. I have been fortunate enough to have made a living
from my art for over 30 years.

These days my medium is predominantly oil paint,
but sometimes acrylic or both (mixed media). I also prefer
to paint on primed, stretched canvas. Most of my works
would be described as realism but I am enjoying a more
impressionist approach with some of my works as well
as an increasing number of abstract or expressionist pieces.


.

I have had my works in many art exhibitions, the most recent was my solo exhibition held at Creative Arts Napier (CAN). Thanks to those that went along and those that took a peice of art home with them! Most of my works are posted in the Gallery pages, by clicking on a thumb nail image you will be able to see a larger view of the image along with details about the piece and availability.

I was born and raised in Napier, New Zealand and have lived here most of my adult life. We are so fortunate to have mountains, rivers and great beaches only minutes or hours away and our beautiful environment is the inspiration for many of my works.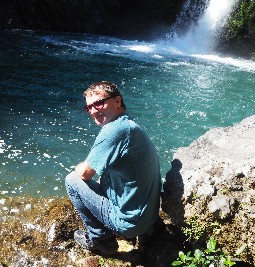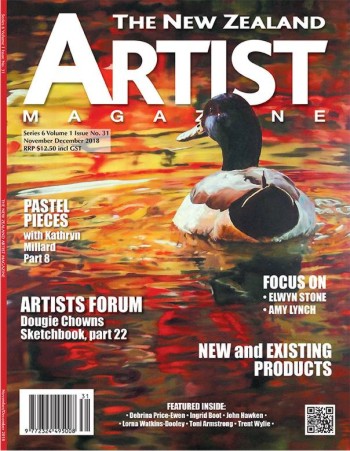 I was fortunate to have had some of my works published in the New Zealand Artist Magazine recently as well as have one of my paintings on the cover! Such a great magazine always supporting New Zealand artists.

I am happy painting any subject from landscapes to portraits to still life's, it does not matter to me, I enjoy it all! Many of my works are commissions and I am happy to work from a good quality digital photo. Please get in contact if you would like to commission a special piece of art that has personal meaning for you.
PURCHASEING PAINTINGS

Paintings may be paid for by making an online payment into our bank account, to order paintings please e-mail us at
mystic@mystic.co.nz
with your contact information and your delivery address details if wanting it sent to you, along with the gallery page number and page number for the painting you would like. By return e-mail we will let you know if the painting is available and if so we will send you our bank details. We are happy for purchasers to collect from the studio by arrangement.

If you want us to send you the painting the cost is extra and we can get a quote to send anywhere in New Zealand with "Pack and Send" . We find their rates to be very reasonable, for example one of our largest pieces at 150 cm x 91 cm (36" x 60") would cost approximately $150.00 to send to Wellington, this includes all packaging material.



Mystic Art Productions Limited
Home of LORDAN artist's oil paint and the art of Trent Wylie.