Coming back from Cape Kidnappers in Hawkes Bay. The suns going down and the Gannets are settling in for the evening.

760mm x 505mm, oil on canvas. Unframed. Staple free gallery sides, sides are painted in a neutral colour so it can hang on the wall until the owner decides on the frame they would like.

Original available
please contact me for details.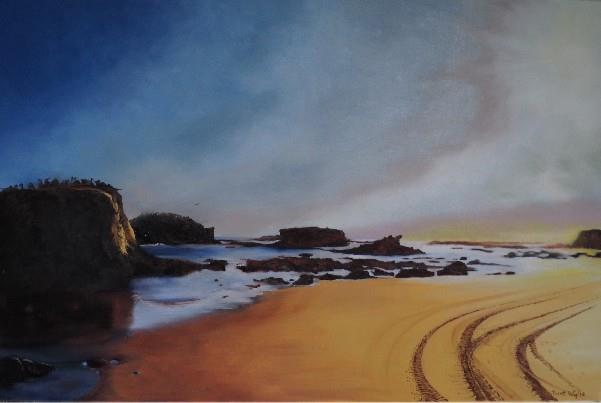 Mystic Art Productions Limited
Home of LORDAN artist's oil paint and the art of Trent Wylie